Private Coaching with Jen Baudier
It's time to accelerate your business growth and own your company – instead of being owned by it. 
Goal Planning & Accountability
Support from me, an owner of a Top 200 Salon in the US to plan out your yearly, monthly, and weekly goals so that you're able to know what your salon needs to be doing every day to hit the goals. All from a birds-eye view. 
De-Coding Finances & Budgets
Learn strategies to accelerate your growth but more importantly your profits. Take the guesswork out of figuring out what goes where, what's been spent, and what hasn't.
You'll learn high-level time management strategies so you're able to release control and create more time to work on your business – rather than in it.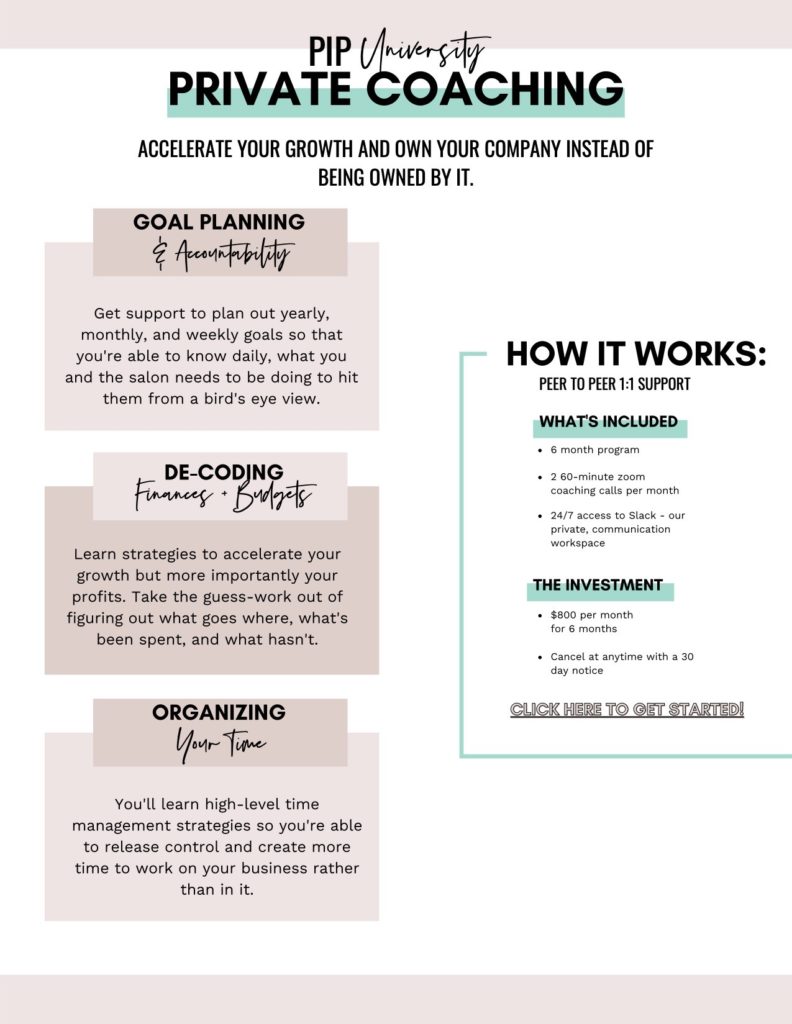 How it works
1:1 Peer Salon Owner Support