OUR MISSION AND PHILOSOPHY
Redefining the salon experience
We opened our doors in a modest 900 square foot space on October 1, 2009. Our team spent 6 years working hard in the original space growing our brand and furthering our recognition in the community.
In October 2015, we made the huge leap to renovate a 3,800 square ft historic building in Olde Towne Slidell, Louisiana. With the new expansion came new services and team members. This year, we will be celebrating our sixth year on Carey Street. 
Membership in Intercoiffure America Canada (ICA) is a highly prized distinction held by leading salons. ICA Hair designers create the hair styling statements that establish seasonal beauty trends. Bella Style Salon is recognized as a member of this elite, professional hairdressers' organization.
BELLA STYLE SALON BELLA STYLE SALON BELLA STYLE SALON
Jen Baudier is the owner of Bella Style Salon located in Slidell Louisiana for the past 11 years. For the last 5 years, Bella Style has been named by Salon Today as a Top 200 Salon in the Country and most recently is one of the newest members of Intercoiffure.
Her focus is to grow leaders in her company with the goal of creating and retiring beauty professionals. Jen has been studying and learning the behaviors associated with increasing profits and operates Bella Style on the "Profit First" philosophies.
She now works with salon owners from all over the country who want to scale their company to 7 figures and increase profits through PIP University. She is a firm believer that numbers are an indicator of behaviors, they tell a story and if we don't connect with our teams or create career paths for them then we are just wasting time!
Meet Our Talented Stylists
Our team of women respect and challenge each other to be their best and support each other every day. They are loyal to each other and Bella. It is such an honor to have these women make our salon what it is. Bella Style Salon is truly the "Greatest place to work in the world!"
Director of Operations
Angela
Angela began her career at Bella in 2013 as the front desk coordinator and has advanced her career into Director of Operations and our Guest Services Leader.

Her cheerful smile greets each guest at the door and insures a seamless experience from start to finish. Look to Angela to make the impossible, possible. Angela takes the experience to the next level, by making every guest feel apart of our Bella Team.

Angela strives to make sure you have a smile, while feeling beautiful, at the end of each service!
Kayli is the Salon Manager and one of our Stylists her at Bella. She has been with Bella since 2015 and in the beauty industry since 2012.
She is certified in extensions and loves everything to do with hair and makeup, but if you're wanting a detailed short haircut, that perfect blonde, or a big transformation, then she's your girl. She is always ready to try something new!
When Kayli isn't behind the chair, she is focusing on growing our team and growing other hairstylists in their careers as well. She has a mission to make a big impact in this world, and it can start with giving you the best hairstyle with the best experience at Bella Style Salon.
Danielle has been in the hair industry for over 14 years.  She has dedicated her career in providing the best in quality hair color, personalized cuts and extensions. Danielle has 5 Extension Certifications, 2x Master certified in sew-in volume wefts, I-Tips, Ktips, and Tape Ins. She is always on a quest to better her skills, techniques and abilities! From learning the newest blonding techniques, to advanced certifications for extensions. 
Danielle believes she is fortunate to be part of such an exciting and fast paced industry. Building confidence in others is what she strives to do each day in the salon and that all starts with understanding each client as an individual. She's on a mission to empower more women to be their most beautiful and authentic selves- All the while learning and growing herself.
Noelani is a graduate of the Aveda Institute and has been in the industry for over 10 years. She has been with Bella since 2015 and is our Color Educator for the salon! Her passion has always been in the beauty industry and she feels so blessed to be able to work alongside some of the most amazing women in the industry! Dimensional color, blondes, extensions, and makeup are a few of her favorite things! Noelani has an immense passion for growth and thrives on building up our team and her guests so that they love their hair and also love themselves!

Outside of the salon, you will find Noelani spending all of her time with her husband and their two children, Sophia and Luke! They also love to sneak off to Disney World every chance they get! Her family motivates her every day to be her best self and to set an example for her children that they can have anything they want in life if they work for it!
Lauren graduated from Paul Mitchell, and fell in love with Aveda, and what they stand for. She strives to make every guest feel beautiful about themselves, along with their color and cut. She is constantly growing and learning to further her education, and go above and beyond during each service.
Come see Lauren and let her make your day, like how she makes ours!
Tiffanie is a graduate from the Aveda Institute in Covington. Her passion in the beauty industry is continued education, mens and women's haircutting, formal styling, and extensions. Tiffanie began her career at Bella Style Salon in 2015 and has advanced her career into a cutting educator for all of our new stylists!
Her biggest focus is furthering her knowledge in order to help train stylists to be the best they can be and to provide an unforgettable experience to every guest, every time.
Lauren graduated from the Aveda Institute in Covington in April 2018 and joined Bella Style immediately after. Her passion for the beauty industry has helped start her career with much success and confidence.

Education is her primary focus; she believes giving each guest, every time, her full potential. She is passionate about everything involving creative color, and specializes in vibrant fashion colors, redheads, and any blonding services! Lauren is excited to make you feel beautiful and apart of the Bella family.
Holly graduated from the Aveda Institute in March, (two weeks after the quarantine started) and she began her career with Bella style in February.

Holly specializes in creative color placement, fashion colors, and men's cuts. She is passionate about giving an incredible experience while transforming your style!

Holly is having a baby girl in March of 2021, her name is Paisley June and She also has three beautiful little cats. Holly looks forward to accommodating you and helping you achieve your hair color and style dreams!
Kayla graduated from John Jay Beauty College in November 2016. She has always been focused on educating herself and continuing to grow in her career.

Her favorite services are facial treatments as well as lash services. Kayla prides herself in being results driven, creating custom skincare treatment plans to make sure each and every one of her guests look and feel their best.
Allison graduated from Aveda Institute in Hammond in June 2019. She loves all things skin and loves results even more.

Allison's favorite moment of every day is seeing her guest's face light up when they see how beautiful they look. Allison's favorite services are Diamond Glow facials, Dermaplaning, and spray tans.
Guest Services Expert
Heather
Heather has an upbeat and welcoming personality that helps set a relaxing tone as you begin your experience. Heather has always had a passion in the beauty industry, and is a Paul Mitchell alumni. Heather sets herself apart by developing a personal relationship with each guest, ensuring a positive experience. 
Heather is delighted to be apart of the Bella team and looks forward to providing you with a seamless experience. 
Guest Services Expert
Sarah
Sarah is always ready to greet you at the beginning of your experience. She is working on her education while advancing her career at Bella Style.

She has always loved the beauty industry and seeing the joy in our guests faces as they achieve their beauty goals. She loves getting to know people and wants to help as much as possible to provide an enjoyable experience.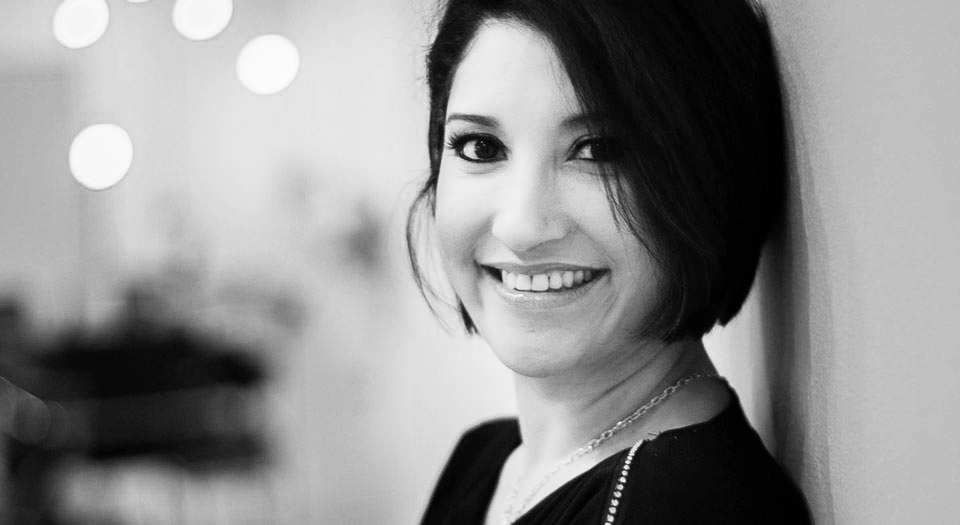 Our sweet Lorrie lost her battle to cancer in November 2020. She forever changed our lives and The Bella Girls will never forget Lorrie.
It is our mission to carry on Lorrie Kauwe's name and legacy. Being a hairstylist was her passion, and it made her so happy. We wanted to honor her by creating this foundation to help provide financial aid to individuals who are deciding to attend cosmetology school. We are working closely with the Aveda Institutes to ensure that 100% of these donations are distributed to the students most in need.
Our dream one day, is to have the Lorrie Kauwe Foundation grow bigger than we can possibly imagine, and provide a full-tuition for a cosmetology student. We know that would make her heart light up so much.