Dermal Infusion Facial Treatment
More than a glow. A skin transformation.
DiamondGlow™ also referred to as Dermal Infusion, is a highly effective, non-invasive, zero downtime, resurfacing facial treatment. Utilizing a 3 in 1 patented technology that simultaneously exfoliates, extracts, and infuses the skin, this treatment uses serums targeting the patient's individual concerns and skin type.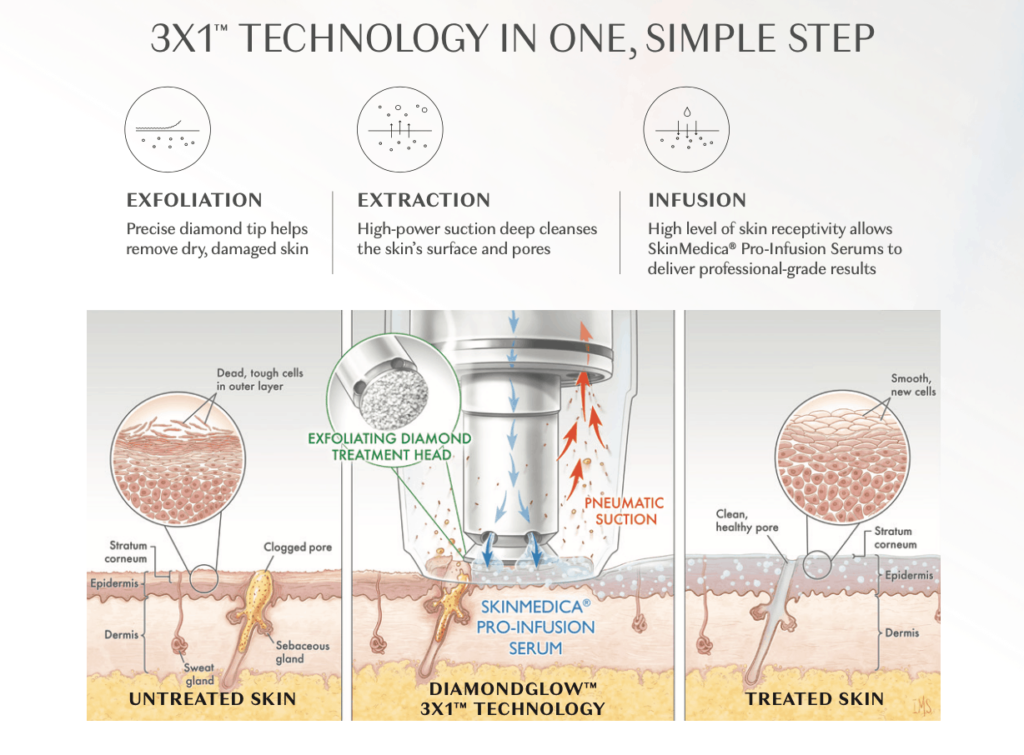 How does DiamondGlow™ work?
This treatment utilizes a diamond tip mechanism to exfoliate dry and damaged skin cells for unparalleled resurfacing and rejuvenation. While the device is exfoliating the skin, pneumatic force (suction) extractions are deep cleaning the skin's surface and infusing specific serums into the skin. As the skin is being exfoliated, the pores are open, and the serums are delivered deep into the skin for maximum results. Diamond Glow, also known as Dermal Infusion, is customizable with 5 different serums depending on skin sensitivity and skin concern.
For best results, DiamondGlow™ is recommended in a series of 4, 8, or 12 treatments, scheduled every 2 weeks. Monthly DiamondGlow™ treatments are great for skin maintenance. Post-treatment skin may be red from suction pressure. Redness will subside quickly and skin will look radiant and hydrated. There is no downtime with the treatment.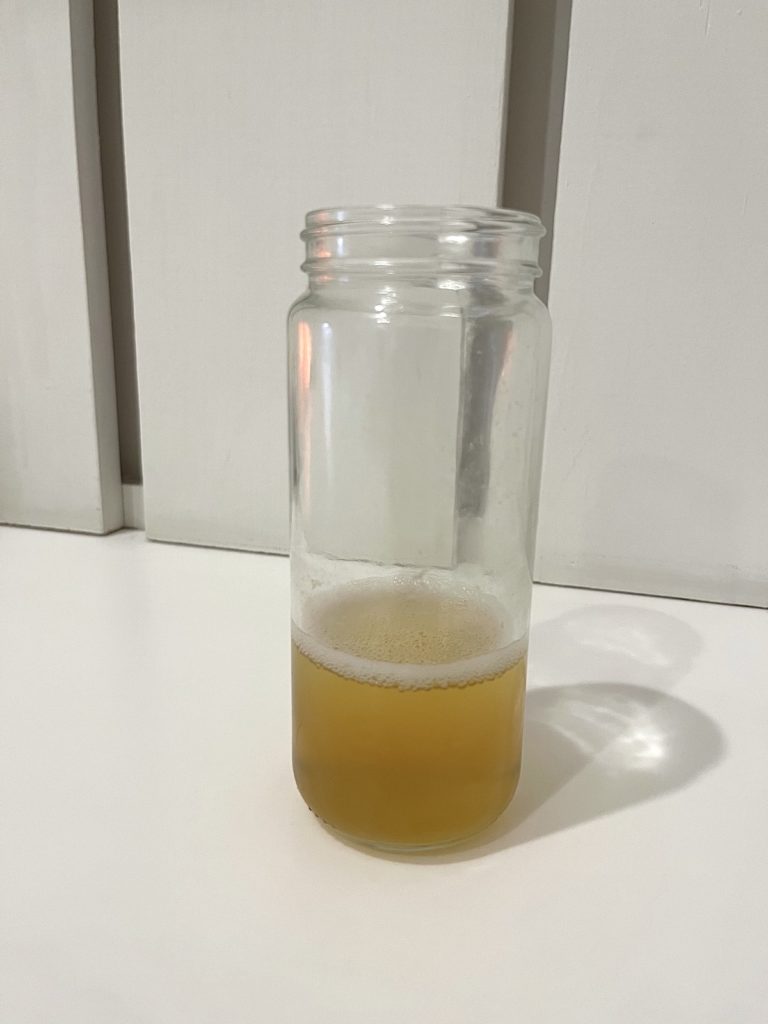 At the end of your facial, you can look at your waste jar that collects the dead skin and debris removed during the treatment.
It's pretty fun to get to see!