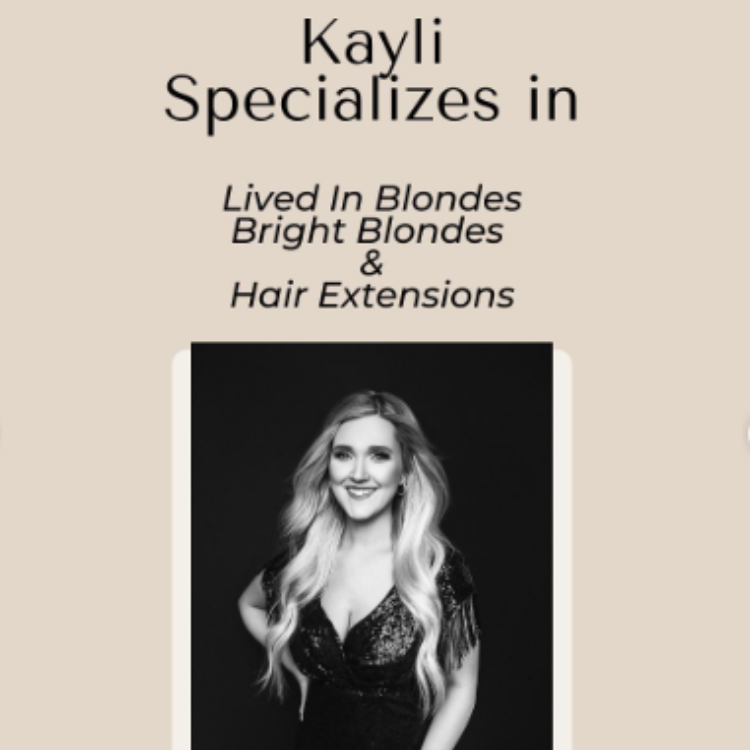 Kayli started in this industry by attending the Aveda Institute in 2012 and began her career with Bella back in 2015.
After 7 years of service behind the chair, she was honored to become more than a stylist at Bella. 
In May 2022 Jen, Bella's founder and owner, announced that Kayli was now co-owner of Bella Style Salon.
The partnership allows both women to be more involved with the many responsibilities of running Bella Style Salon well.
Kayli can still be found behind the chair.
She specializes in blonding of all shades. Her lived-in blondes and bright summer blondes are always works of art. Kayli also has become very gifted at hair extension installation. She knows how to choose the best type of extensions for her guests and blends them seamlessly. 
Kayli is committed to elevating what Bella brings to our guests and always delivers an exceptional experience.
At home, Kayli is a wife and mother to her young daughter with the same passion she has in the salon. Her extended family is also very important to Kayli. Their love and support are one of her biggest motivations to succeed. 
Book with Kayli and find out why we treasure her so much.