The Hair Of Your Dreams, Today.
Louisiana's
Hair Extension
Experts.
Looking to add length, volume, color, or a combination of them to your hair?  You've come to the right place. Explore on to learn more about our luxury, celebrity-quality hair extensions.
100% Human remy hair extensions
Top Hair Extension Salon in Slidell, LA
Extensions are a luxury hair service that provides amazing results when done properly & with quality hair.
Whether you are looking for extra length, more volume & fullness to fill in fine hair, you would like to add a pop of color without chemicals or you desire a full hair transformation- Our specialists at Bella are trained and experienced in several methods of installation to help you achieve your ultimate dream hair!
Keep on scrolling to learn more about this favorite service!
Hair Extension Types & Installation Methods
Here at Bella, we offer several types of hair extension & extension installation methods. The best method for your application may look different than what your friend goes with depending on your hair length, volume, amount, and desired results. 
During your consultation, we'll perform a thorough review of your hair – you can get a headstart, by reviewing the methods we'll be working with below!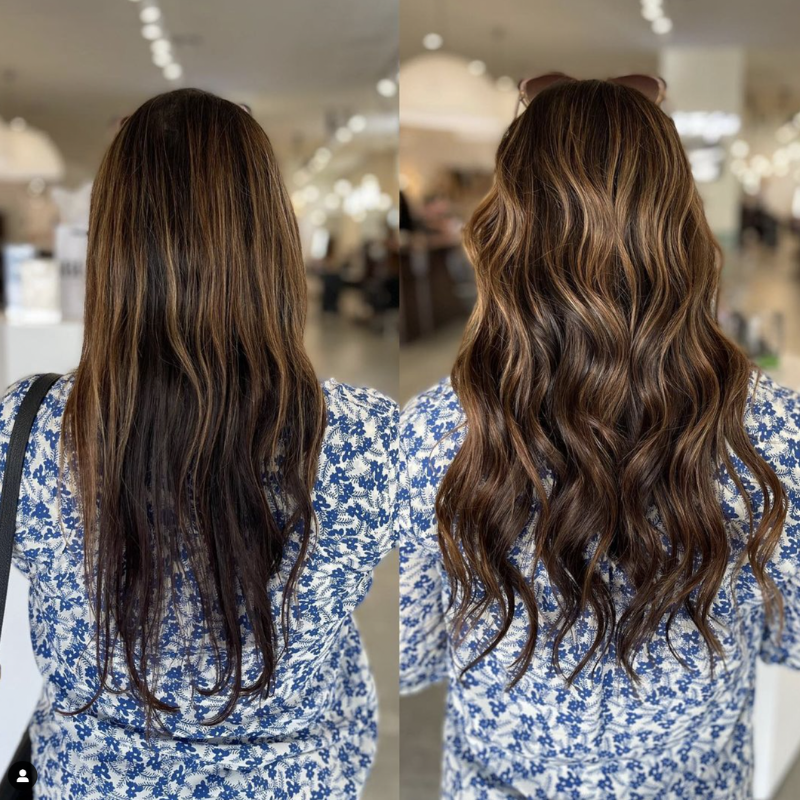 Individual strand hair extension method attached to a section of natural hair with a small bead.

Salon Maintenance: 6-7 weeks
Maintenance Cost: $225+
Hair Longevity: 6-9 Months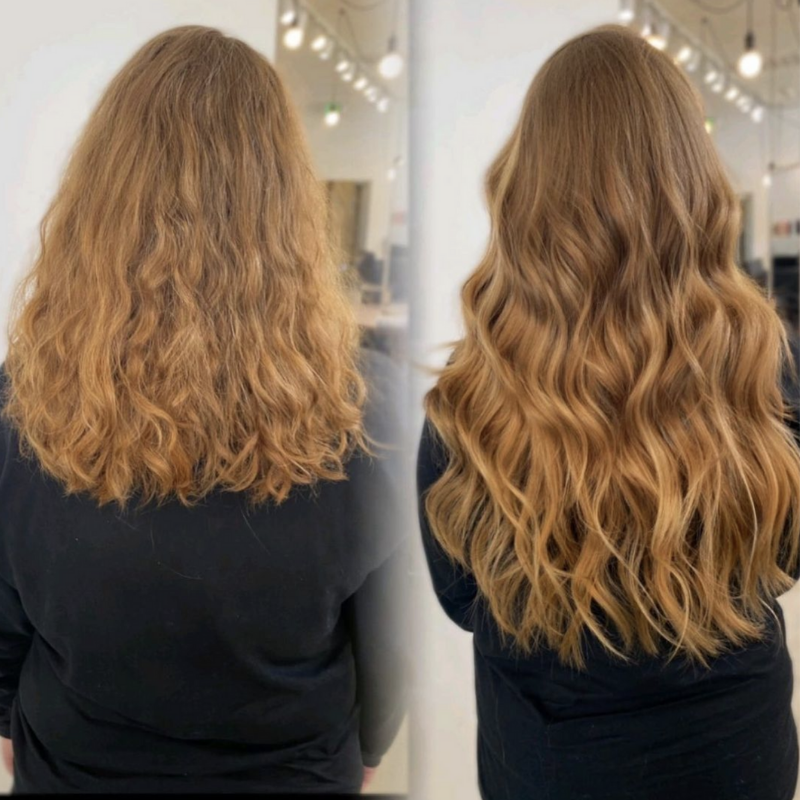 Individual strand hair extension method attached to a section of hair with small keratin bond. This method does not require in salon maintenance and the hair cannot be reused.

Hair Longevity: 4 Months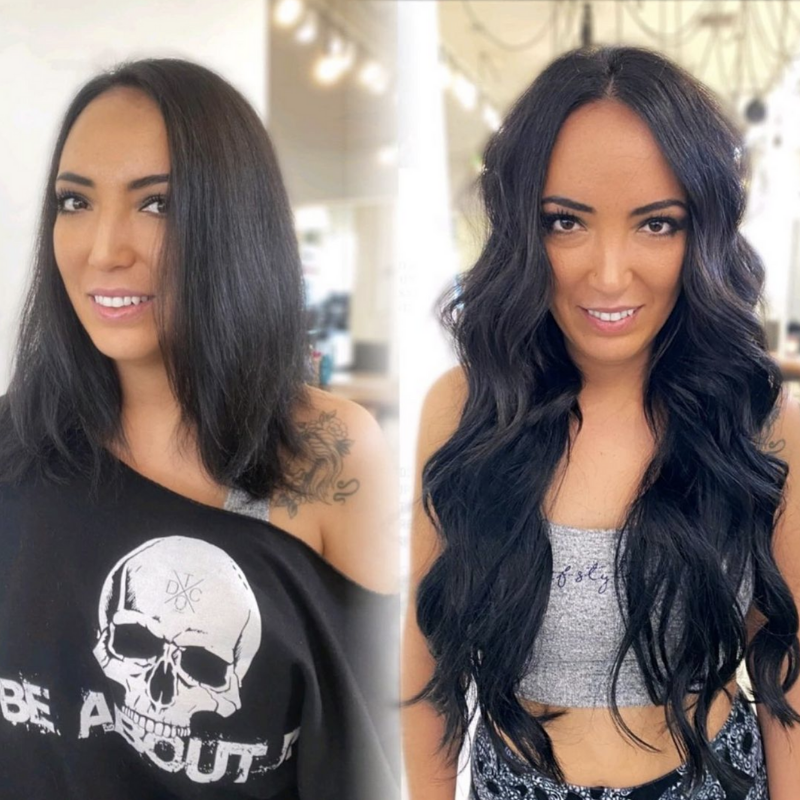 Sewn in extension with a beaded foundation, both machine and hand-tied wefts can be used for this method.

Salon Maintenance: 4-8 weeks
Hair Longevity: 9-12 Months
Maintenance Cost: $150+
A small weft hair extension used with either a double or single sided application.

Salon Maintenance: 6-8 weeks
Hair Longevity: 6-9 Months
Maintenance Cost: $225+
100% Human Hair Extensions
All hair extensions are performed with the highest grade of products available. The hair is 100% Remy human hair with the cuticle in tacked and flowing in the same direction.
BEAUTIFUL LONG VOLUMNOUS STUNNING TOTAL BABE GORGEOUS
HANDS DOWN THE BEST HAIR EXTENSIONS YOU'LL EVER MEET
The process for a new extension service starts with an in-person consultation.
There is a $50 non-refundable deposit required to book this appointment. This consultation deposit will apply to the total cost of the service if you choose to move forward.
At the consultation, we review specific methods and your custom pricing more in-depth. This allows us to see your natural length and density, color match your hair and give you an exact pricing based on your desired overall goal you are wanting to achieve.
At this appointment, we also schedule your future install appointments,  and a non-refundable deposit of half of the total amount is due. The remaining amount will be due at the final install.
Click the button below to schedule your in-person hair extension consultation!!
We are proud to announce we are now offering financing for Hair Extensions through PayPal! 
Get the hair of your dreams, without paying the full cost upfront. Apply now online for 0% Interest for 6 months.