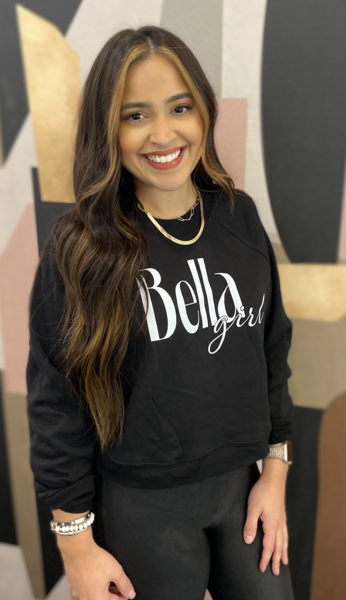 First Lesson on how to look like a Bella Girl: GET THE WARDROBE.
Shop Bella sweatshirts, tees & tanks online!
Bella Style Salon is a Luxury Destination Salon located near New Orleans in a small town called Slidell, Lousiana. We offer top-of-the-line hair and skin treatments to our guests paired with complimentary bubbly or a craft beer!