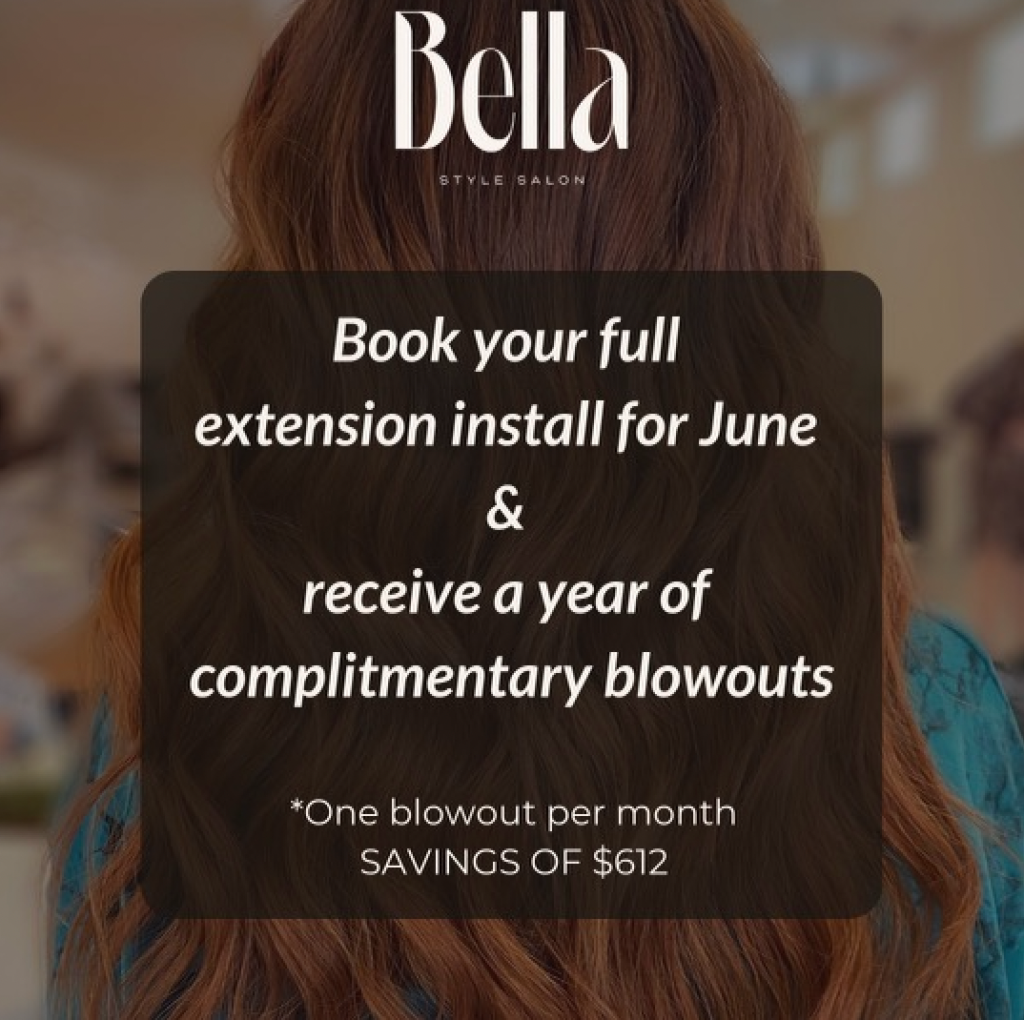 Hair Extensions are definitely worth celebrating. They provide everyone the confidence boost we've all been yearning for by making our hair dreams come true!

The ONLY thing that would make them any better would have your hair shampooed & styled once a month COMPLETELY COMPLIMENTARY!
Book a new Hair Extension Install during the month of June & receive 1 year of complimentary blowouts! That's one blowout every month for 12 months ($612 value). If you are new to extensions, book a consultation to get started!
Extensions Are Safe for Summer!
 Extensions are a beach braid's best friend!
Swimming & Summer Hair Care Tips:
A cute braid always completes any summer vibe look.
Do not use mineral-based sunscreen. It can change the color of your hair extensions.
Before entering the pool or beach, prep your hair with a leave-in detangling spray & heat protectant. It will keep the chlorine and salt weakening your hair color and drying out your hair.
Our Recommendation: Aveda's Heat Relief Spray & Oribe's Gold Lust Hair Oil